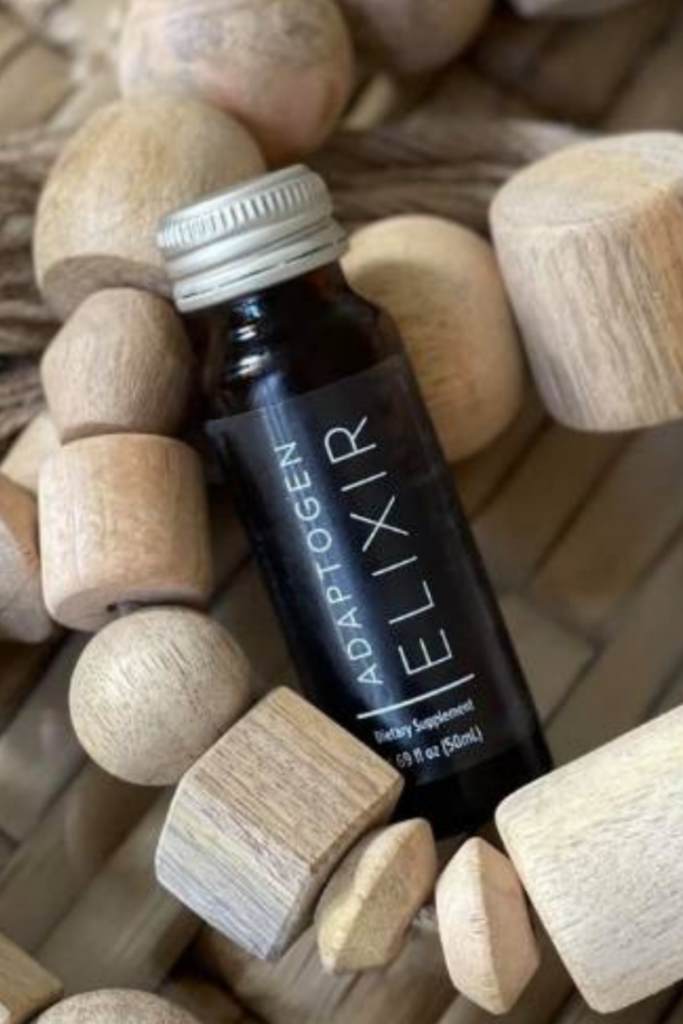 cALM THE CHAOS
ADAPTOGEN ELIXIR
Adaptogen Elixir is an elegant mix of ancient adaptogens and botanicals in a rose-flavored, effervescent drink. With a sparkling kombucha black tea blend, you'll keep walking a smooth path of serenity where you can handle just about anything. Featuring adaptogens Eleuthero, Astragalus, Schisandra, Rhodiola, and Ashwagandha, this dream team of stress-fighting renegades supports the body with balance, calm, and strengthened immune health.
WHY ADAPTOGENS
Stress is necessary for growth, so adaptogens don't make stress disappear. They support your body while it's in a state of active resistance from the stress for an extended time. Now you can do more—whether it's exercising, finishing paperwork hosting a playdate, or just planning dinner.
HOW ADAPTOGENS
HACK YOUR STRESS
Among other benefits, adaptogens have been shown to help support the body's response to stress, including the potential for a prolonged phase of resistance, as depicted here.*
*Chart is an illustration of how certain adaptogens may affect stress and is based on research conducted on Adaptogens including Rhodiola, Eleutherococcus, and Schisandra that are also found in Isagenix Adaptogen Elixir. These studies were not conducted on Isagenix products.
HISTORY
People have been using adaptogens for thousands of years. But how did they suddenly become so popular? Isagenix Founder, Owner, and Chairman, Jim Coover, is a pioneer in bringing adaptogens to modern-day supplements. Find out more about Jim Coover's work with Dr. Israel Brekhman, a Soviet pharmacologist who wanted to do more than keep soldiers alert and what happened when the USSR crumbled.
TESTIMONIALS