The ISA Advantage
Nutrition
Discover a proven wellness solution that has been working for hundreds of thousands of people for nearly two decades.
Isagenix is helping people take control of their weight and preserving their muscle and energy through an easy, affordable, and convenient system that not only tastes great but also provides lasting results.
Glow Radiantly, Live Beautifully
Collagen Elixir™
Infused with an innovative blend of marine collagen peptides and powerful botanicals, Collagen Elixir™ indulges your skin with both beauty and nourishment from the inside out.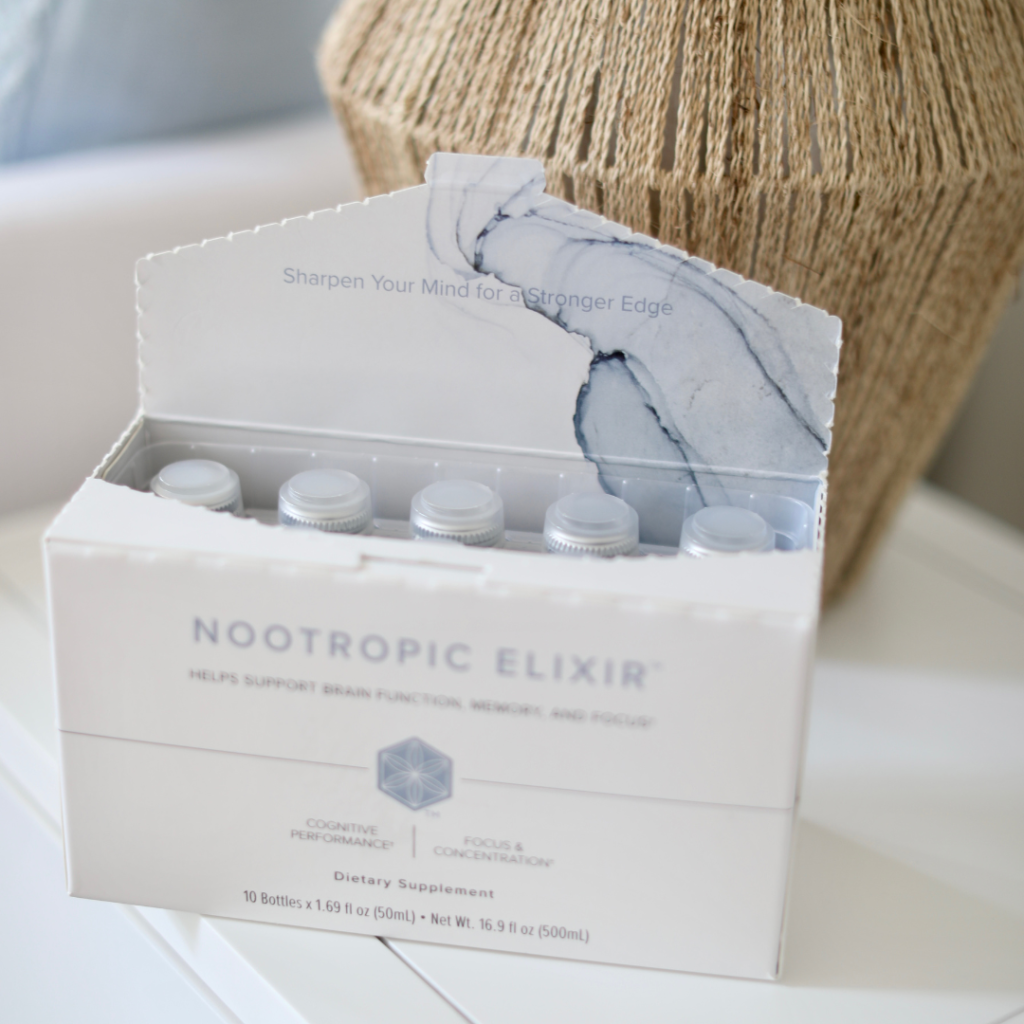 Nootropic Elixir™
It's a lot to wrap your mind around everything the brain does, from coordinating the basics like blinking and breathing to higher cognitive functions like thinking, learning, and memory.
Nootropic Elixir combines the best ingredients from nature to help support optimal brain function, memory, and focus while providing long-term benefits for brain health.
cALM thE CHAOS
Adaptogen Elixir
Stress happens. How you deal with it is up to you — and Mother Nature. Combat the negative effects of stress the natural way with our nutrient rich Adaptogen Elixir made from the best ingredients our planet has to offer.
Growth Inspired By Nature
Hair Revival
Thinning, dull, or brittle hair can leave you feeling less than confident. Love your hair again with Hair Revival's blend of naturally sourced and clinically effective ingredients to stimulate hair growth and support visibly thicker, stronger hair.
Athlete Strong
AMPED™
Whether you're a seasoned vet or are just getting started, the AMPED™ products can help you get the most out of your workout.
Backed by the science of nutrient timing, the AMPED line was expertly designed to support your body's unique needs at each phase of your workout! From priming the mind and body to providing powerful nourishment and enhancing the recovery process, the new AMPED Next-Level Pack has you covered.
Recharge NAD™
You are a direct reflection of your cellular health. Protect and energize your cells to support their role in healthy aging and your body functioning properly. That's why cell care is the new self care.
Energy Production: Optimizes the production of energy in the cell to support everything your body does (like respiration, digestion, movement, and more).
Cellular Detoxification & Protection: Helps slow cellular aging by boosting your cells' natural detoxification process.*
Capsule Technology: Designed with advanced capsule technology, utilizing timed-release beadlets to provide increased absorption and bioavailability.