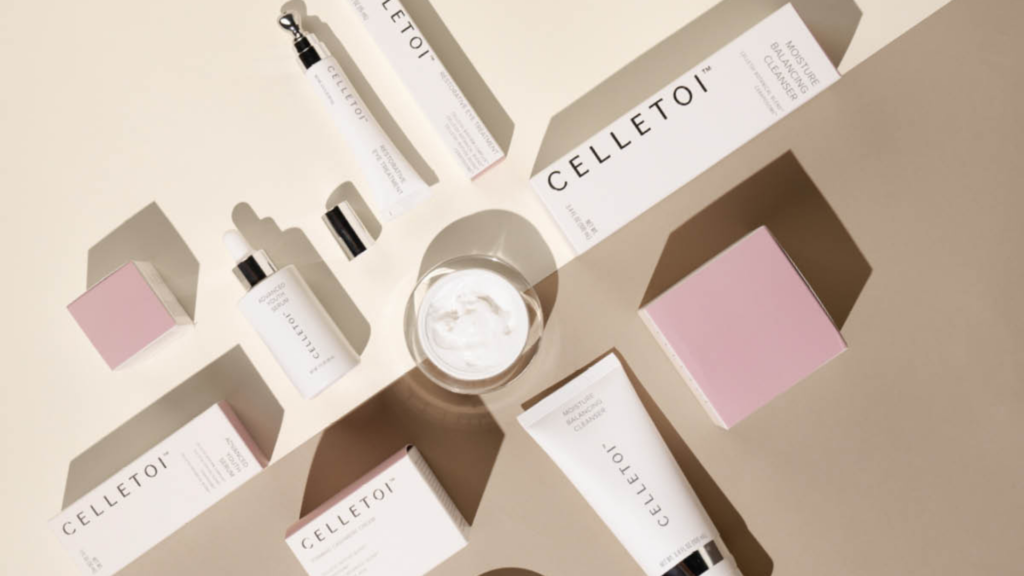 Skin Care
Meet Celletoi™
Inspired by you, perfected by nature and science.
Undeniable Results
Welcome to CelletoiTM. A skincare line that integrates nature and science for the ultimate in skincare in the age of self-care. All you need to know about this groundbreaking line is found in this toolkit—conveniently available at your fingertips.
The Masterpiece Collection
The heart of our skincare line is Celletoi BioFirm Complex. When you add our Collagen Elixir to it, you get ingredients that synergistically work together to give you results never seen before.
Collagen Elixir (30 count)
Moisture Balancing Cleanser
Firming Cashmere Cream
Advanced Youth Serum
Restorative Eye Treatment
Complimentary Celletoi Travel Bag
Celletoi
BioFirm ComplexTM
The revolutionary Celletoi BioFirm Complex™ works to help soften the look of emerging lines and wrinkles. Its superfine molecular weight delivers the potent ingredients deep within the skin's surface for limitless possibilities. The combination of five concentrated growth factors, rejuvenating nutrients, and snow algae from the Swiss Alps help reduce the visible signs of aging.
CeraposomeTM
The secret to a supple glowing complexion starts at the foundation. Your skin needs to be equipped to shield itself from the energy-depleting elements of the environment in order to maintain essential moisture. The Ceraposome™ proprietary blend combines the aquatic powers of Sea Fennel and Sea Holly stem cells with the moisturizing benefits of ceramides to help maintain the skin's moisture barrier.
Celletoi Peptide BlendTM
This advanced multi-peptide concentrate targets the appearance of fine lines and wrinkles to unveil an uplifted, thriving complexion. These signature peptides are comprised of essential amino acids that support healthy-looking skin.
The Celletoi Botanical BlendTM
Featuring key botanicals that have been used throughout history in centuries-old beauty rituals, the Celletoi Botanical Blend™ is rich in antioxidants to soothe, nourish, and protect the skin.
A Natural Combination

DERMATOLOGIST-TESTED. SAFE FOR ALL SKIN TYPES
The entire North American and European Celletoi™ Collection is formulated with potent, yet gentle ingredients that exclude known toxins by following US FDA, Health Canada, and strict European Union Cosmetics Regulation standards.
CLEAN AND PURE
NO Parabens, Sulfates, or Phosphates.
NO artificial fragrances or artificial dyes.
NO phthalates, sulfates, or formaldehyde.
NO nonylphenol ethoxylates, triclosan, triclocarban, or toluene.
NO coal tar, lead, mercury, acrylamide, or hydroquinone.
CRUELTY FREE AND VEGAN
Leaping Bunny certified. Absolutely no animal testing or animal-derived ingredients.