Changing Habits Is Key to Weight Loss Success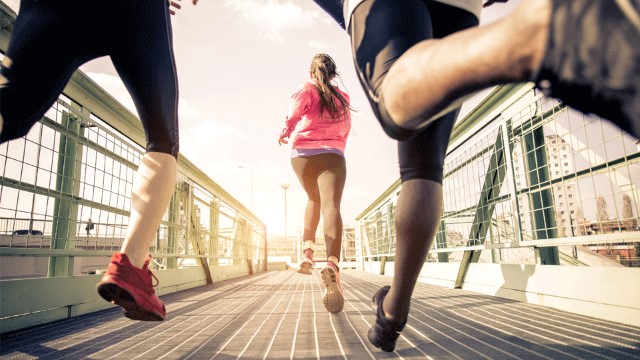 Our habits are made up of little things we do as part of our daily lives, often without noticing or thinking much about them. Increasingly, research shows that these daily habits can add up to have a major effect on your weight loss goals, and more importantly, in maintaining your weight loss results.
A habit can be anything that you do often enough for the activity to become practically automatic. This feature of habits can be either a benefit or a challenge, depending on what your habit is and how it fits with your goals. For example, repeating healthy lifestyle choices until they become habit can help make weight maintenance nearly effortless. On the other hand, unhealthful habits can sabotage your success over time. Because a habit is something you do without much thought, it can be hard to notice when habits are getting in the way of your weight wellness goals.
The Power of Habits
Research suggests that any strategy that relies on the power of habits in daily life can be effective for supporting long-term weight loss success. However, many of these studies rely on different methods to help research participants change their habits (1). For example, some research focuses on ways to break old habits while other research centers on the best way to form new habits. While both approaches can lead to change, it's not clear if one approach is best for helping people achieve long-term weight loss success.
In one recent study, researchers tested whether breaking old habits or forming new habits was more effective for helping people achieve long-term weight loss (2). The researchers randomized participants in two lifestyle programs that each targeted a different aspect of a person's daily habits. Both lifestyle programs were delivered through a combination of online software and in-person meetings over a 12-week period of active weight loss. Researchers followed up with the study participants one year later to measure how well each group did at maintaining their weight loss results.
The first program, Do Something Different (DSD), helped participants identify and break old habits to enable change. One of the unique features of the DSD program is that it didn't focus on diet or exercise habits. Instead, the DSD program increased research participants' awareness of habits in general by challenging participants to disrupt their routine with new activities. The second program, Ten Top Tips (TTT), helped participants create new healthy lifestyle habits and make these changes stick. The TTT program included specific practices to help participants make healthier diet and exercise choices and to form healthy lifestyle habits that last.
Changing Habits Leads to Long-Term Success
At the end of the 12-week active weight loss period, participants in both groups lost a similar amount of weight on average, showing that both approaches to changing habits were effective for short-term weight loss. When researchers followed up with study participants one year later, both groups were equally effective at maintaining their weight loss. The results of this study showed that both approaches to change—breaking old habits and forming new habits—were equally effective for helping participants change their lifestyle to support long-term weight loss success.
The type of habits that get in the way of achieving your weight loss goals can be hard to identify because habits are the things you do without much conscious thought. The results of this study and others suggest that habits have an important influence on long-term weight loss success. Whether you aim to break old habits, create new habits, or a little of both, keep in mind that your habits are a key part of creating a lifestyle that supports lasting weight wellness.
References
Cleo G, Isenring E, Thomas R, Glasziou P. Could habits hold the key to weight loss maintenance? A narrative review. J Hum Nutr Diet. 2017 Oct;30(5):655-664.
Cleo G, Glasziou P, Beller E, Isenring E, Thomas R. Habit-based interventions for weight loss maintenance in adults with overweight and obesity: a randomized controlled trial. Int J Obes (Lond). 2018 Apr 23. doi: 10.1038/s41366-018-0067-4.